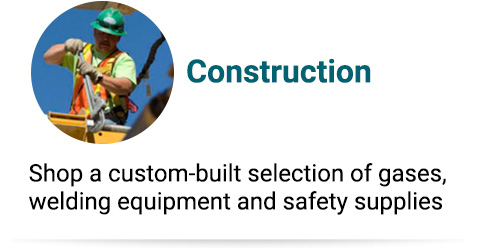 Get what you need for whatever's next.
Whether you're starting a new project or just restocking, find what you need in our specially sorted selection of construction supplies. Some of them help you produce quality welds, others keep you safe—but they're all go-to essentials and they're all here in one place.
Construction Product Collection
Need something else? To shop a wider selection of products Click here.

Contact us today to request a follow-up call with an Airgas product expert.