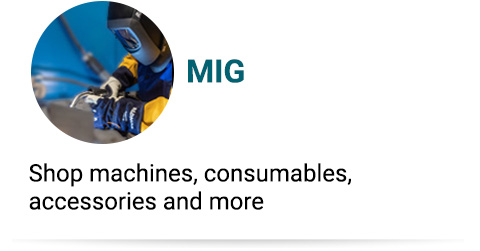 Manual Accessories
From stingers to ground clamps, shop the products below and get the manual accessories you need for MIG welding.
WATCH: Get a closer look at the MIG process
Ready to shop–see below
MIG Welding Product Collection
Can't find what you're looking for? Find more MIG welding manual accessories here.

Contact us today to request a follow-up call with a MIG welding expert.