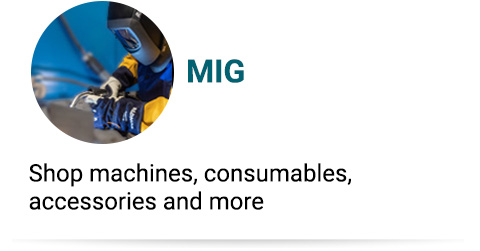 Welding Gases
Here are a few considerations for choosing shielding gas that will help keep your arc stable:
Machine capabilities: Do both your gas and machine support the modes of transfer you plan to complete?
Cylinder size: Do you know your cylinder's approximate size and CGA connection?
Base Metal: Are you using the right gas for the material you're welding?

For more information on these topics, visit the MIG Gas & Equipment Guide page.
WATCH: Get a closer look at the MIG process
Find the products you need below
MIG Welding Product Collection
Not the gases you were looking for? Check out the rest of our gases here.

Contact us today to request a follow-up call with a MIG welding expert.