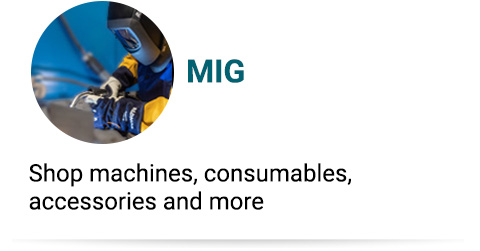 Chemicals, Spatters & Gels
Need help choosing the right anti-spatter for your applications? Consult this handy guide.
WATCH: Get a closer look at the MIG process
Ready to shop–see below
MIG Welding Product Collection
Didn't find the right solution? Take a look at the rest of our Chemicals, Spatters and Gels here.

Contact us today to request a follow-up call with a MIG welding expert.