---
Dedicated to your safety
Honeywell® never stops looking for new ways to help you increase workplace safety and compliance. Take a look at their latest innovations and take your workplace safety to the next level.
North® RU6500 Series Full Facepiece
Two great brands. One mask that does it all.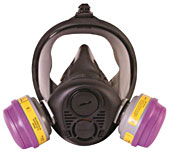 A re-design that combines the best aspects of previous North respirators with Sperian Survivair Opti-Fit™, the RU6500 Series easily transitions between different applications—from APR to PAPR to CF-SAR—all with only one fit test and one line of cartridges.
Uvex HydroShield® Anti-Fog Coating
Superior, 90X longer-lasting fog-free performance.*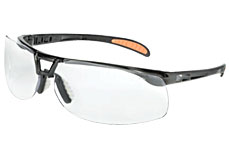 What if anti-fog lenses actually did what they were supposed to do? Click See the Difference to learn more.
BW Clip™ Portable Gas Detectors
Gas detection perfection.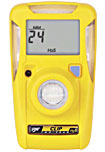 BW Clips. Lightweight, rugged, maintenance free–and the only portable gas detectors that offer a hibernation mode for up to a year of added use.
Get Connected with an Airgas Specialist
If you have any questions about these products, related applications or need assistance completing this order, we'll connect you with a specialist who can help.
---
Looking for more Honeywell®?
View our complete selection of Honeywell products.
Log in to see your price
See more Airgas Safety
Shop our entire selection of safety products.

Log in to see your price
*Anti-fog performance based on independent lab test results when compared to median test results of competitive anti-fog coated products under EN166 and EN168 testing standards. Comparative lens life test performed using a Bayer Abrasion Test method and may vary between environment and application.