---
Are you prepared to meet inflated demand?
Don't come up flat when those special occasions roll around. Be prepared to keep your customers happy with a reliable helium supplier by your side that quickly delivers directly to you—no middleman, no wasted time, no confusion. We give you the convenience of a nationwide distribution network along with the piece of mind that comes from dealing with just one point of contact.
Turn to Airgas for:
Competitive uniform pricing
24/7 ordering
Consolidated billing
We do business however you do business
It's easy to find more with us in-store, over the phone or online. Plus, our dedicated representatives can help you avoid costly helium leaks, residual gas loss and workplace accidents.
Keep your balloons filled, your customers happy and your sales trending upward with Airgas helium supply.
CALL TODAY FOR A QUOTE
For reliable access to the helium, cylinder equipment and safety supplies you use every day, one call is all it takes.
Contact us now at:
877-717-4540
retail.totalaccess@airgas.com
Get MORE of what you need with Airgas, the nation's largest supplier of all things gases, welding and safety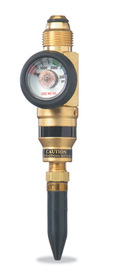 Radnor® Model R125G Single Stage Economy Helium Balloon Inflator/Regulator With Gauge, CGA-580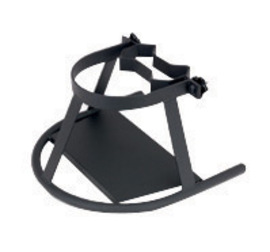 Radnor® Model
CS79 7 - 9 1/2"
Stationary Cylinder Stand
Western Brass
Push Valve, CGA-580
(For Pressures Up To 3000 psig)
---
Prefer to buy online?
Get your fill right here at Airgas.com
Don't forget the accessories
Shop our selection of regulators, brackets and stands