Honeywell Eye Protection
See better, work better with Honeywell Uvex® safety glasses
Shop Honeywell Uvex® styles for comfortable, customizable eyewear workers won't take off.
Honeywell Uvex® focuses its research and development efforts on creating new innovations in safety eyewear that directly benefit the workers who wear them. Always searching for ways to improve, Uvex® is the acknowledged leader in protective eyewear innovation.
See safety more clearly with Honeywell Uvex® and Airgas.

Are you protected? These Honeywell Uvex® styles should help: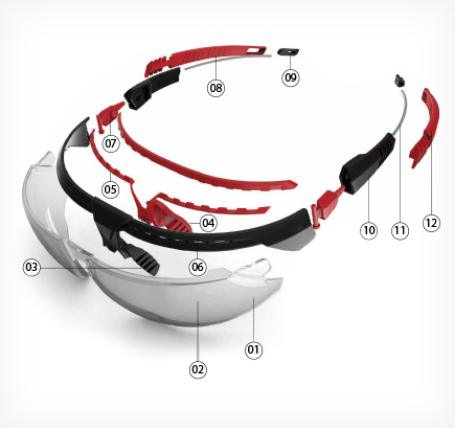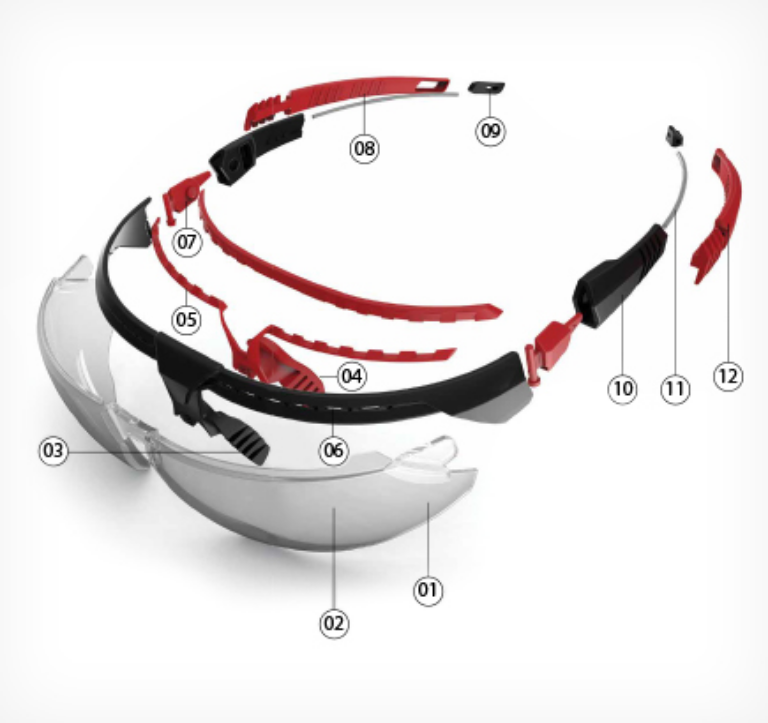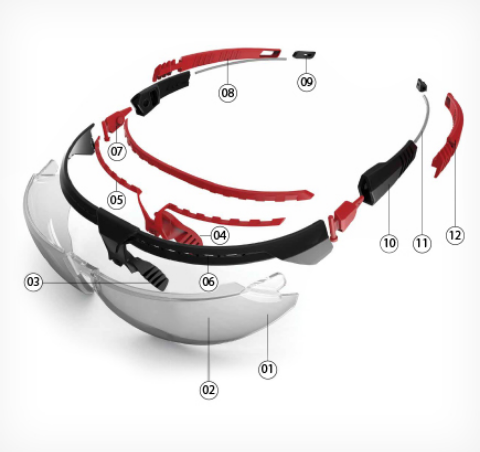 See the difference: Honeywell Uvex® high-performance eye protection
Uvex HydroShield® AF & Hardcoat Coatings
9 Base Lens
Floating Nose Loop
Flexible Nose Pads
Soft Brow Frame–MMT+*
Indirect Venting System
Angle-Adjustable Ratchet Temples
Flexible Temples–MMT+
Soft Temples & Nose Pads–MMT+
Wire-Core Temples
Wrap Around Temples & Soft Tip Pads–MMT+
Ultra-Light Frame *
MMT+: Multi-Material Technology® Plus
Honeywell Uvex®: Creating new innovations in safety eyewear
Honeywell Uvex® is an industry leader in premium protective eyewear that set the standard for comfortable, high quality protection at work. Honeywell Uvex® safety glasses combine innovations, technically advanced capabilities and superior designs that deliver the highest levels of protection, comfort, fit, durability and style. Whether indoor or outdoor, general-purpose, military, chemical, or safety sun wear protective eyewear, Honeywell Industrial Safety's line of products delivers a wealth of features and style options.
Airgas brings you Honeywell Uvex® HydroShield® anti-fog safety glasses, available in a wide selection of Uvex® safety eyewear models and tints to keep you fog-free longer than ever before. The dual-action HydroShield® anti-fog lens coating provides consistent 90X longer lasting fog-free performance than majority of other anti-fog coatings and provides 2X greater scratch-resistance.
Browse a large collection of safety glasses, sealed safety eyewear, safety goggles, OTG, accessories and more on Airgas.com to understand the Honeywell Uvex® clear vision for superior eye protection that exceeds safety standards without compromising style.
Watch: Innovative technology for comfort in every color
Designed with the worker in mind, Avatar eyewear is stylish and customizable — and it's all showcased in this detailed video. From the flexible nose pads to the ultra-light frame, you'll see each of the 12 key features individually and learn how each one contributes to a better, safer pair of glasses.
View our full collection of Honeywell eye protection. SHOP NOW
8BA60A855D55FD784785EC15197093E4
SAFETY BEYOND PRODUCTS
A QSSP-certified safety specialist can help.
8BA60A855D55FD784785EC15197093E4