Mergers & Acquisitions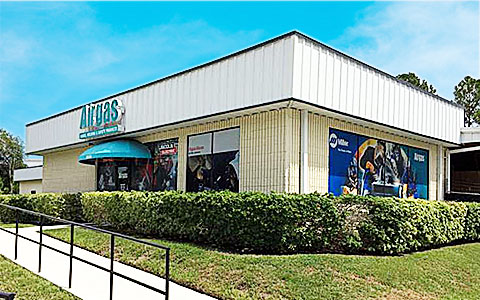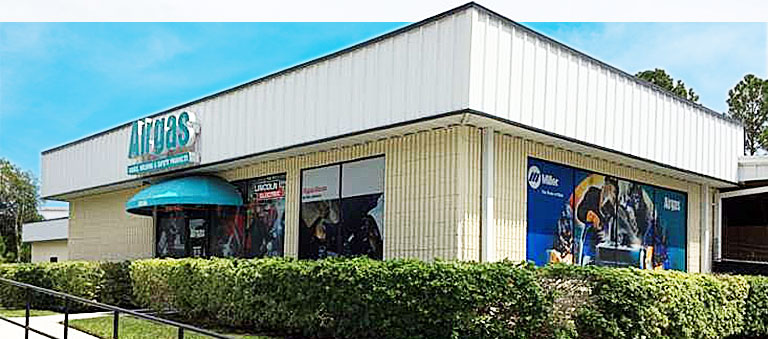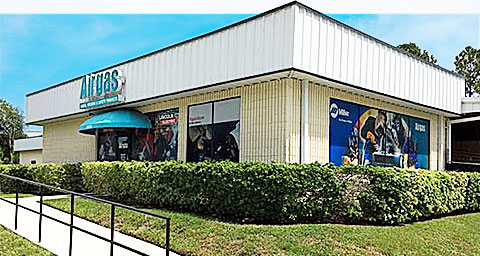 Thinking about selling your company? Airgas is with you every step of the way.
Selling your company is a big decision. Choosing who to sell it to is an even bigger one. Make sure the company you choose gives you, your employees and customers the treatment and consideration you deserve.
With over 500 acquisitions primarily of independent distributors, Airgas, an Air Liquide company, knows what goes into a successful acquisition. It'll be hard to find another partner that will do more for you than Airgas.
Our strength is you.
When business owners like you are ready to move on to their next phase, Airgas is ready and honored to help.
We recognize the passion and commitment you've put into supporting your business, employees and customers. We strive to keep the legacy of your business alive through your employees and customers as we look to strengthen our business and broaden our reach in communities across the country. It's what we've been doing since our very first acquisition of Connecticut Oxygen back in 1982.
Over 515+ unique acquisitions later, Airgas has continued our decentralized approach to business growth. We also understand what it's like to be acquired — we became part of Air Liquide in 2016 — and have experienced firsthand what you may go through and understand the value and opportunities available of joining another company. Air Liquide fully recognizes and supports our legacy Airgas acquisition program and our continued growth through partnerships with businesses like yours. After all, we can never have enough good people. Some of our best employees have come to us from businesses we acquired.
We provide numerous employment opportunities and upward mobility for associates — including owners — within Airgas and our parent company, Air Liquide, which has global operations in over 80 countries.
As a long-time member and contributor to GAWDA, CGA, NAW and other industry associations, Airgas actively looks to further our industry in various ways. Business owners know that Airgas is a company that will continue to invest in its business and associates with a long-term approach in mind.
Read more about our:
Understanding what Airgas can do for you — and what you can do for Airgas — make this a true partnership.
Here's what people say who have gone through the process
I was told there would be a place for me. And there was.
Robin Dewine, Inventory Control Specialist, North Division — Ohio distributor acquired in 2018
"My initial thoughts were shock, probably like most people. Weiler's had been in business for 98 years, and I had been there for 25 years. I was their Purchasing Manager. Of course I was concerned for my job itself. I had been told by a salesman that they were familiar with Airgas, and that they did not have buyers in their stores. That job was done at a different location. I also worried about how this was going to effect my schooling. I had one more year at a community college for an Associate Degree in Supply Chain Management.
"For the first three months it was business as usual from the buying standpoint, but once we were put on SAP everything changed as far as my job. I was told there would be a place for me. And there was. Once our stores were put on the SAP computer system, I became part of the Customer Service Team. There I learned aspects of the working of an Airgas store. Working in the Warehouse, learning to PGI sales tickets, as well as working on the stocking levels of the stores. For a short time I worked with the ABOC for Great Lakes on several projects. I am currently working with the Inventory Control Team, for the North Division. My current team balances the inventory needs in our stores while working on moving non selling items out of a store.
"One of the final things I needed to earn my degree from a local college was an internship with a company, with specific goals to meet regarding my degree in Supply Chain Management. I was able to work with the AVP and Inventory Control Manager in Great Lakes, setting up a program to meet that criteria. I successfully completed that program and graduated in May 2019 with my Associate Degree.
"I had the chance to meet the Regional President of Airgas the night of our meet and greet after we were told of the buyout. He commented that there are many employment opportunities at Airgas. I have found that to be true. Whether it is a lateral move or an advancement in a current department. Job openings are posted on a regular basis."
See all of the testimonials.
Our core values:
Safety
At the forefront of everything we do
Integrity
Doing the right thing every time
Innovation
Competitiveness and new growth opportunities
Sustainability
Advancement of safety, environmental protection and ethical business practices
Ready to find out more? There's no obligation.
Your business is important to you and we're honored you're considering Airgas for its next phase. We welcome a conversation with you to understand your situation and ultimately to see how Airgas can meet and seek to exceed your goals and expectations. Feel free to reach out to any one of the team members listed below. Rest assured that there's no obligation if you contact us about selling your company and then later change your mind, or if you are only just starting to think about selling and have questions for us.