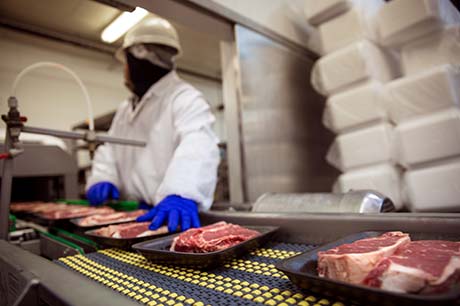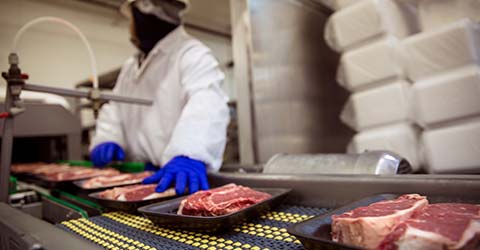 Respond rapidly to trends in food production, processing and transportation
Improve safety, quality and productivity with sustainable solutions from Airgas, an Air Liquide company
Quickly adapt to safely meet food processing trends
The food industry is changing every day. Staying on top of the latest food processing industry trends is critical to your business. Food safety remains a top priority, but today's savvy customer also demands healthier food options with more locally sourced or ready-to-eat products, less additives and a shorter route to their table. You must reliably deliver safety and quality to your customers all while remaining efficient, flexible and safe.
Increase productivity and quickly adapt your food processing chain to meet rapidly changing consumer demands and emerging food industry trends
Comply with food industry standards, including Food Safety Modernization Act (FSMA) and others to ensure safety of your product, plant and employees
Ensure quality and preservation of the products: taste, aspect, shelf life and clean labels
From farm to fork and everywhere in between, you need sustainable solutions to deliver quality, safe products.
See how Airgas can help you with food production and food processing
Sustainable solutions for your food production process
With more than 40 years experience in the food industry, Airgas has been a pioneer in the development of food-grade gases, equipment and process solutions. Our processes to reliably and consistently produce food-grade gases provide you with the confidence to meet food safety and quality standards, while improving sustainability.
Count on Airgas for unmatched industry advantages
1,200+
Worldwide References
Hear from one of our food industry experts
As food industry trends emerge, Airgas works with you to develop innovative and sustainable solutions. From clean label foods to producing meatless alternatives and using more locally sourced products, we're ready to help you adapt your processes and stay productive.
Bring even more efficiency and quality to the food value chain
Access gases nationwide with the support of a local team:
Optimize your process with solutions tailored to address your unique production needs and backed by our network of experts:
Cold chain transportation using dry ice
Maintain product quality, minimize food safety risks and improve production capacity:
State-of-the-art, turnkey food freezing and chilling equipment
Complete process evaluation including product testing
Engineering, installation, set up
Ongoing service, maintenance and spare parts packages for equipment: contact us at 833‑PRTS‑AES I AESspareparts@airgas.com
Increase visibility, control and savings with supply chain solutions:
Streamline account and order management using digital tools via Airgas.com
Improve operations management and reduce risk with traceable cylinders via lot numbers and barcoding
Increase visibility and improve inventory management with EZ-VEND® VMI and other vending solutions
Improve safety for your team and in the communities around you:
60+ QSSP- and OSHA 30-certified safety specialists
iMSafe™ on-site safety assessments
Full line of safety products and PPE
Cylinder equipment including regulators, gas detectors and accessories for safe gas handling
Resources to keep you ahead