Honeywell Fall Protection
Your life depends on it. Get fall protection from Honeywell Miller®
Stay protected against edges and other fall-related hazards with Honeywell Miller® self-retracting lifelines, harnesses and lanyards.
Honeywell Miller and Airgas give workers-at-height worldwide the freedom they need to perform their jobs efficiently and safely.

Shop great Honeywell Miller fall protection products: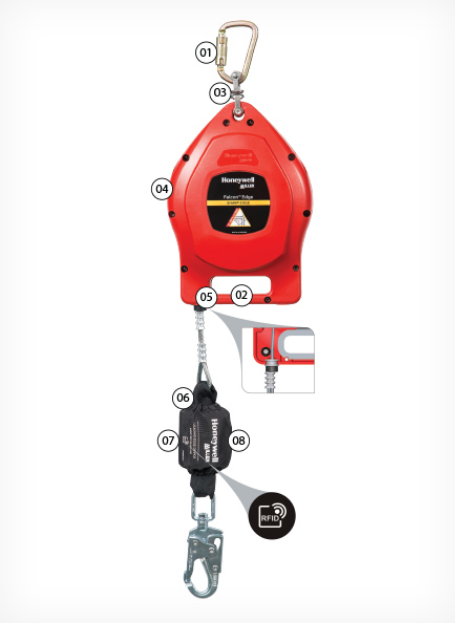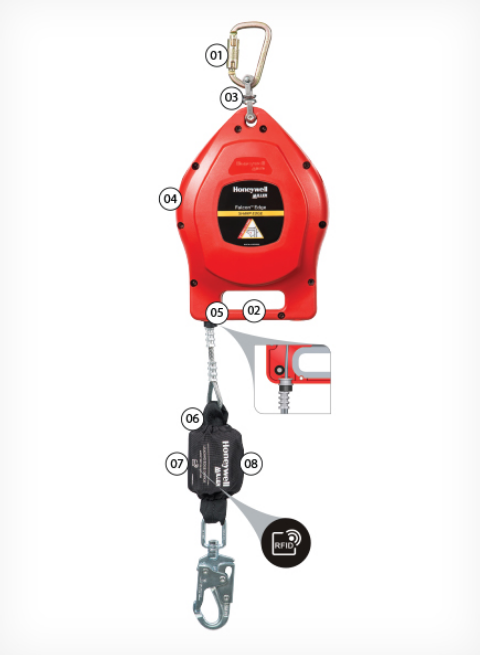 Reach for new heights with with Miller® Falcon™ Edge Self-Retracting Lifelines
You need protection when working at height. That's why, besides their larger line of fall protection products, Miller® created Falcon Edge Self-Retracting Lifelines — featuring the versatility you need and the safety you depend on.
Steel Double Locking Carabiner
Built-in Handle
Dual Swivels
High Impact Resistant Nylon Housing
Unique Side Payout Design
Integral Shock Absorber
RFID Technology
Durable Shock Absorber Cover
Scale-up limitless possibilities with fall protection from Honeywell Miller
Are you protected? When working at height, you should be — especially when edges are nearby. Honeywell Miller fall protection provides elevated safety when working at height. For many industrial employees, working at height is just another part of the job. That's why Honeywell Miller has created the most innovative fall protection equipment with the mission of keeping your team protected. Whether your team is working on the edge of a building, in a bucket truck or in a confined space, Airgas helps keep you comfortable, safe and well-prepared to get the job done properly with Honeywell Miller.
Honeywell Miller has been protecting workers at heights for 75 years, pioneering personal fall protection three decades before the first working at height regulations. Innovating beyond standards and regulations remains at the heart of the Miller comprehensive range of personal fall protection equipment.
Whether you're looking for harnesses, self-retracting lifelines, or horizontal and vertical lifeline systems, Honeywell's fall protection equipment is designed and manufactured to keep workers cool and comfortable, help maintain range of motion and hold up with strength when put to the test. Shop a wide variety of lifelines, lanyards, harnesses, and anchorage, and more on Airgas.com , and find out how we work together with Honeywell Miller to make your work at height safer and more productive.
View our full collection of Honeywell fall protection. SHOP NOW
Download Fall Protection PDFs from Honeywell.
25BFB7BBC496C66F191DEEC9A53043D2
SAFETY BEYOND PRODUCTS
A QSSP-certified safety specialist can help.
25BFB7BBC496C66F191DEEC9A53043D2