Fall Protection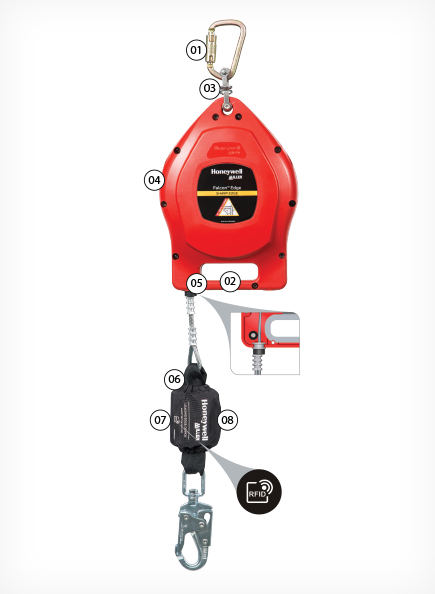 Your life depends on it.
Stay protected against edges and other fall-related hazards with Miller® Falcon™ Edge Self-Retracting Lifelines
Steel Double Locking Carabiner

Built-in Handle

Dual Swivels

High Impact Resistant Nylon Housing

Unique Side Payout Design

Integral Shock Absorber

RFID Technology

Durable Shock Absorber Cover

Are you protected? When working at height, you should
be—especially when edges are nearby. That's why, besides their larger line of fall protection products, Miller® created Falcon Edge Self-Retracting Lifelines—featuring the versatility you need and the safety you depend on.

Shop more great fall protection products from Miller®:
View our full collection of Honeywell fall protection. SHOP NOW
Want more information?

Download Fall Protection PDFs from Honeywell