Honeywell Hearing Protection
Noise-induced hearing loss is preventable with Honeywell hearing protection

Potentially harmful levels of industrial noise can arise for hundreds of different reasons in a thousand different working environments. Honeywell hearing protection ensures comfort and protection against any noise level, in every industry, for every worker.
Hear that? That's the sound of a safer workplace thanks to Honeywell Howard Leight™ and Airgas.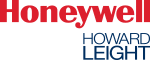 Are you protected? These Honeywell Howard Leight™ products should help:
Honeywell hearing protection they'll want to wear
Avoid permanent hearing loss with Howard Leight™ earplugs and earmuffs — designed to meet the demands of different users and work situations.
Many construction jobsites, just like factories and plants, contain loud machinery and tools. And while hazardous noise may not cause adverse effects immediately, exposure to it adds up over time. Not having the right fit can impact long-term hearing. Honeywell Howard Leight™ is committed to making industrial hearing protection personal. From innovative electronic earmuffs to connected earmuffs, Airgas's broad range of Honeywell Howard Leight™ hearing protection solutions is designed to fit and seal to the worker's ear perfectly.
Your employees deserve the best hearing protection. Introduce them to Airgas' collection of Honeywell Howard Leight™ products to make hearing conservation a priority. Discover disposable earplugs, reusable earplugs, earmuffs and a broad range of hearing protection solutions. For every worker looking for long-term comfort or robust durability, there's a Honeywell Howard Leight™ option that's right for every worker. With the right protection, Honeywell Howard Leight™ can help preserve hearing for a lifetime.
View our full collection of Honeywell hearing protection. SHOP NOW
Download Fall Protection PDFs from Honeywell.
B33132973C8938ECD19A439630CD077E
SAFETY BEYOND PRODUCTS
A QSSP-certified safety specialist can help.
B33132973C8938ECD19A439630CD077E