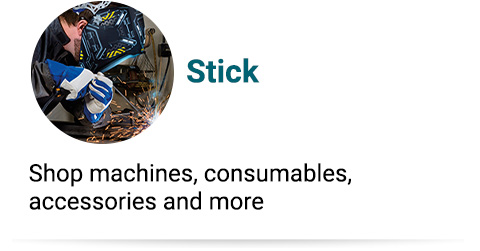 Let's keep it simple.
Inexpensive, portable and gas free, stick welding is a pretty straightforward process. So why shouldn't getting your supplies be straightforward too? Whether you're in the market for a new machine or just need some electrodes, simplify your search by starting here.
Don't see what you're looking for here? Click here to see an expanded offering of welding products.

Contact us today to request a follow-up call with a stick welding expert.