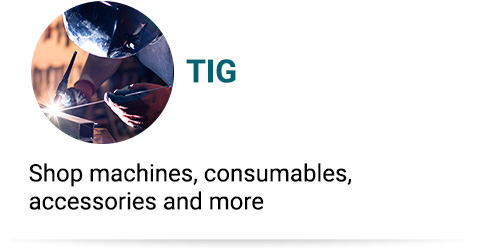 TIG welding is a full-body process — brain included. Give your brain some relief and make your search for the right supplies a little easier. Whatever you need to help you produce strong, clean, precise welds, find it here faster.
Don't see what you're looking for here? Click here to see an expanded offering of all Welding products.

Contact us today to request a follow-up call with a TIG welding expert.