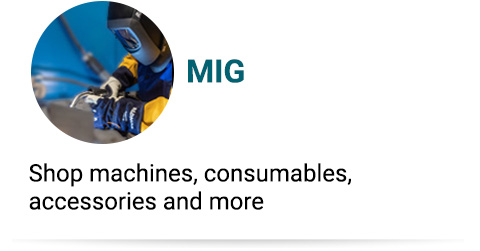 Welding Tools
If you regularly use welding tools and gauges, here are a few things to keep in mind:
Improper welding gauge usage is very common—operators tend to think their welds are the right thickness when they're really over- or under-welde
Welds that aren't measured properly tend to fail
Overwelding can cause the cost of a weld to in many cases double or triple

If you need to details on the proper use of a welding gauge, reference this handy diagram.
WATCH: Get a closer look at the MIG process
Ready to shop–see below
MIG Welding Product Collection
Can't find the right welding tools? There's a lot more welding tools to see in our expanded selection.

Contact us today to request a follow-up call with a MIG welding expert.