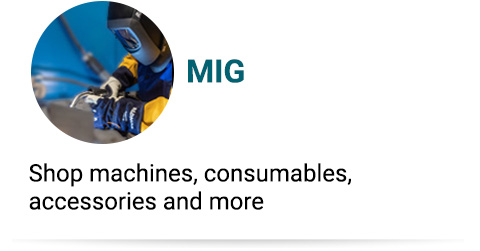 Welding Cable
Here are a few things to keep in mind before selecting a welding cable size:
Distance

: How far from your machine will you be while welding?

Power

: What is the maximum output of your power source?

Duty Cycle

: Can your welding cable continuously operate as long as your machine?

For more information on these factors, see this helpful Welding Cable Selection Table.
WATCH: Get a closer look at the MIG process
Ready to shop–see below
MIG Welding Product Collection
Didn't find the cable you were looking for? Browse more welding cables here.

Contact us today to request a follow-up call with a MIG welding expert.