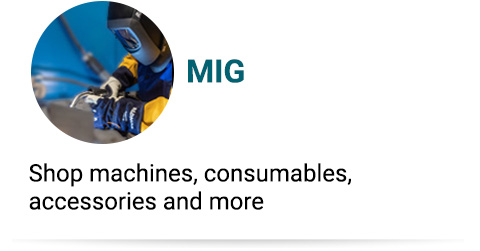 Running Gear
Fuse, cut, build, create, fabricate.
Whatever you do with metal, we want to help you do it right. Whether you need a new MIG machine, a few prep work tools or a fresh inventory of filler metals, the product categories below have been selected to help you find the right products faster.
WATCH: Get a closer look at the MIG process
Find the products you need below
MIG Welding Product Collection
Can't find the right running gear for your welding machine? There's a lot more running gear to see here.

Contact us today to request a follow-up call with a MIG welding expert.