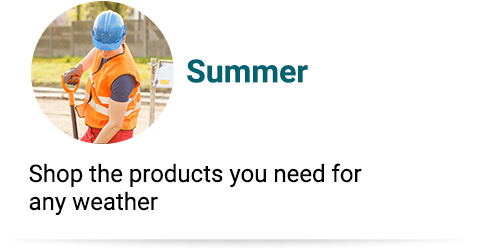 Rain, shine or ridiculously high heat, your crew's still got work to do. Whether you need to keep cool, keep dry or just keep your sanity, shop below and get what you need to stay safe and productive—even when the weather tries to get in the way.
Summer Safety Product Collection
Need something else? Shop a wider selection of Safety products here.

Contact us today to request a follow-up call with an Airgas product expert.