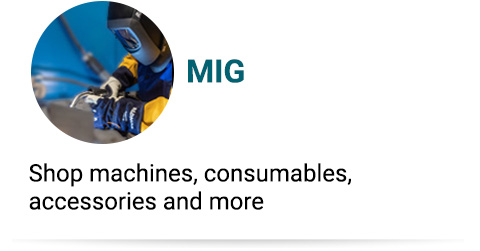 Spool Guns
Spool guns are primarily for aluminum welding. Need a few tips for welding with aluminum? Here are five.
Ready to shop–see below
MIG Welding Product Collection
Not the right Spool Gun for you? Take a look at the rest of our Spool Guns.

Contact us today to request a follow-up call with a MIG welding expert.