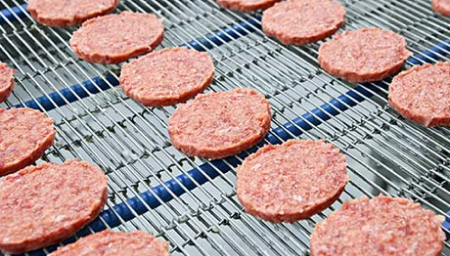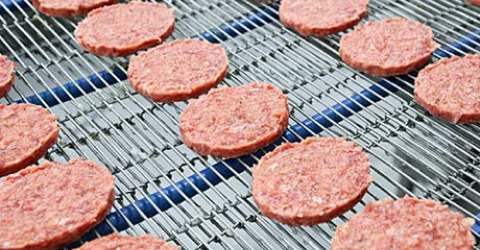 Keep it cold, fresh and delicious with cryogenic food freezing and food chilling
Maintain the cold chain with gases, equipment and expertise from Airgas, an Air Liquide company
Optimize production and improve quality
With the increasing demand for ready-to-eat meals and innovative food products, the need to respect the cold chain to ensure food safety and reduce spoilage has never been stronger. As a food manufacturer, your processes must be flexible to continuously deliver value to your customers while preserving the nutritional quality and taste of the food you are producing. Whether you need to cryogenically freeze or chill food, a cost-effective solution for temperature control is critical to help you maximize profits through less waste and higher yields.
What are your challenges?
Hygienic, turnkey cryogenic equipment plus expertise for freezing and chilling food
With more than 40 years in the food industry, Airgas offers a complete package of gas solutions, equipment and process expertise for any freezing and chilling requirements to help you keep your food fresh. The cryogenic properties of our gases are ideally suited for chilling, freezing, crust-freezing, individual quick freezing (IQF) and temperature control applications.
CRYO TUNNEL - AFZ
Reduce Food Sanitation Risks with Revolutionary
Cryogenic Tunnel Design
CRYO INJECTOR - CB3
Get More Consistent Temperature Control
Through the Batch
Hear from one of our experts about freezing and chilling food
Each customer and application is unique and the development of new innovative cryogenic solutions to meet these needs has allowed Airgas to excel in development and design for all food and beverage applications.
Chuck Cory, Principal Applications Engineer, Food and Pharma Solutions
Protect the cold chain and preserve food quality
Process expertise tailored to address your unique production needs
State-of-the-art, turnkey cryogenic food freezing and food chilling equipment solutions for freezing and chilling food and food temperature control applications plus ongoing service, maintenance and spare parts packages for equipment.
Contact us at 833-PRTS-AES I AESspareparts@airgas.com
88F7AFCF62A4B53152BE26B8696F0E0E

Talk with our specialists for help with your questions or needs related to gases, welding or safety.
88F7AFCF62A4B53152BE26B8696F0E0E