Sustainability and Corporate Responsibility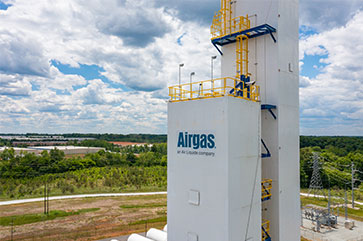 Airgas acts responsibly to help preserve the environment and to be a good neighbor in the communities we serve.
Airgas aims to minimize our impact on the environment and maximize our involvement in the community. Airgas' corporate responsibility efforts focus on safety, business integrity, energy efficiency, air quality and emissions reduction, associate development and community engagement.
Safety Focused
We are committed to a deeply rooted safety culture that protects associates and customers in the workplace, on the road and in communities where we live and operate.
ANNUAL
employee safety trainings
WORKING
to reach long-term injury reduction goals
COMMITTED
to process safety and hazard identification and mitigation at all sites
ADOPTING
and deploying on-board cameras and collision avoidance systems
RESPONDING
quickly to customer and plant emergencies around the country with the U.S. hazmat organization specifically trained to handle compressed gases, the Airgas Emergency Response Organization (AERO)
Culture of Integrity
We continue to build on our culture of integrity and compliance.
ADHERING
to the highest business conduct standards, Airgas commits to respecting human and labor rights and to protecting the environment
COMPLYING
with all laws and regulations, notably on fair competition, and will not accept corruption in any form
ANNUALLY RENEWING
Airgas Code of Conduct education and certification
MAINTAINING
ethics hotline and committee, ensuring associate concerns are addressed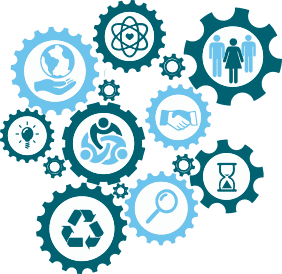 Energy Efficient
We are vigilant about reducing the environmental impact of our operations related to production and transportation.
DIGITIZING
invoicing, delivery receipts
INCREASING
use of renewable energy at Airgas facilities
OPTIMIZING
delivery routes
TRANSITIONING
to LED lighting at branches and plant facilities
Improving Air Quality, Reducing Emissions
We act responsibly to preserve the environment and public health.
UPGRADING
to the most efficient tractors and trailors available
CONTINUING
to retread fleet tires
PARTNERING
with manufacturers to capture and recycle by-products emitted from production facilities
UTILIZING
trip routing program to reduce miles on the road
DEVELOPING
and offering cleaner manufacturing technologies and products to consumers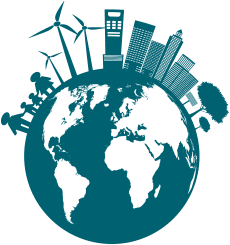 Developing Our Associates
We cultivate an entrepreneurial and diverse workplace where people want to give their personal best and make an impact on the company and community.
AIRGAS UNIVERSITY
training continues to average around 200,000 hours per year
PARTICIPATING
in Air Liquide's Technical Community Leaders program
OFFERING
advanced welding and safety training programs for customers
CONTINUING
internship and apprenticeship programs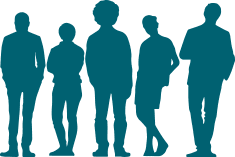 Engaged in Communities
We strive to be good neighbors, as a company that is known locally, nationwide.
OFFERING
Offering training, welding materials and safety supplies to growing list of underserved high schools and technical colleges
CONTINUING
corporate partnership with Operation Homefront—donated $1 million+ in support of military families since 2008
SHARING
Airgas National Disaster Relief Fund financial support to Airgas associates following natural disasters
Airgas takes an entrepreneurial approach to community engagement efforts. Associates are empowered to support charities and organizations in the communities they serve, often partnering with local welding training programs to provide safety equipment, welding materials and training.
Company-wide initiatives include our ongoing support of Operation Homefront as well as other efforts to support military service members and veterans.
High School Welding Education Initiative
In 2018, Airgas expanded our High School Welding Education Initiative to support underserved high school welding programs across the country. The partnership with local high schools initially began in 2012 at the A. Phillip Randolph Technical High School near Airgas headquarters in Philadelphia.
While the welding industry is currently facing a shortage of skilled labor and STEM graduates, the field is also undergoing a rapid transformation and evolution in manufacturing technologies. There are more jobs than welders, and many of the jobs now require advanced skill sets to program and operate new robotic and automated cutting systems. Studies show that by 2025, nearly 3.5 million manufacturing jobs will need to be filled, and two million are expected to go unfilled due to a skills gap.
Welding Initiative Report Card
To date, the Airgas High School Welding Initiative has partnered with 12 schools in eight states, with 335+ participating students, 67+ teachers and administrators, 58+ Airgas associates with a total of 800+ hours spent on the project in 2019. Fifteen partners in the advanced fabrication industry have joined in to support donations of welding machines and cutting tables, safety equipment and consumables to schools in the program.
Airgas Supports Nekoosa HS Welding Education
Welding Teacher Training 2019
Salina, KS, High School