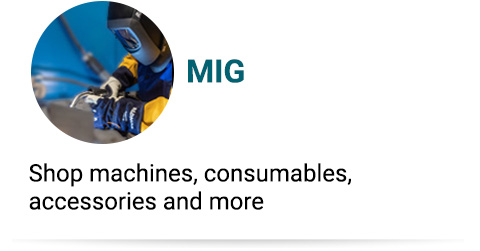 Carbon Steel MIG Wire
Whether you prefer 70S-6 or 70S-3, you can find it all below. If you want to choose the right carbon steel MIG wire, keep these things in mind:
Wire Type: Are you using the right wire for your applications?
Consumption: Do you know how much wire is consumed by each joint type?

Quantity: Have you estimated the amount of filler metal you need using the formula W=D/(1-L)?

You can find more information about all these considerations by visiting the MIG Wire Buying Guide page.
WATCH: Get a closer look at the MIG process
Find the products you need below
MIG Welding Product Collection
Can't find the right Carbon Steel wire? There's a lot more Carbon Steel MIG wire to choose from in our expanded selection.

Contact us today to request a follow-up call with a MIG welding expert.