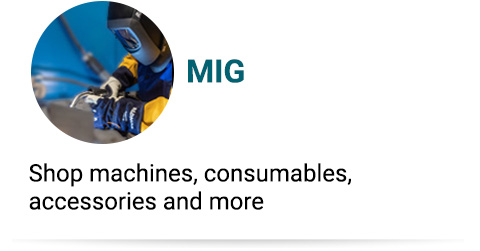 MIG Guns
Here are a few considerations for choosing the right MIG gun for the job:
Connection

: Do you know what type of connection your machine has?

Cooling System

: Are you welding enough per hour to warrant a water-cooled MIG gun?

Heavy- versus light-duty

: How demanding are your applications?

Find helpful information on all of these topics on our MIG Gun Guide page.
WATCH: Get a closer look at the MIG process
Ready to shop–see below
MIG Welding Product Collection
Didn't find the MIG Gun you're looking for? Find more MIG welding guns here.

Contact us today to request a follow-up call with a MIG welding expert.