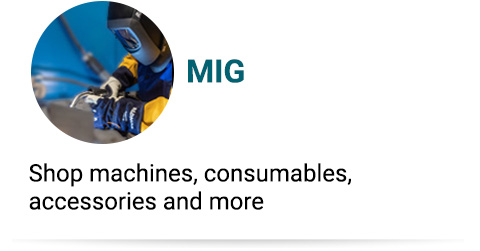 Drive Rolls
Here are a few things to keep in mind:
Wire

: Do you plan to use mild steel, stainless, aluminum or flux and metal cored wires?

Wire Diameter

: Do you plan to use a range of different diameter wire?

Housing

: Do you have a 2- or 4-roll configuration?

To determine your drive roll needs based on your filler metal and housing configuration, view our Drive Roll Guide page.
WATCH: Get a closer look at the MIG process
Ready to shop–see below
MIG Welding Product Collection
Not the welding machine drive rolls you were looking for? Check out the rest of our drive rolls here.

Contact us today to request a follow-up call with a MIG welding expert.