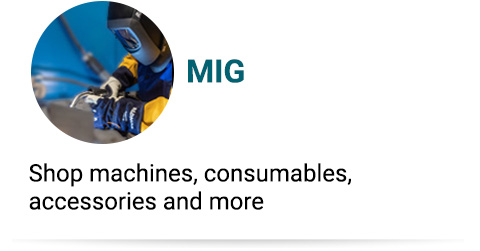 Wire Feeders
If you want to choose the right equipment, keep these things in mind:
Transfer modes: Is it capable of the modes of transfer you need for your applications?
Thickness: Does it have the amperage necessary to weld at the thickness you need?
Power: Do the duty cycle and amperage support your output needs?

Special Metals: Need to weld aluminum, stainless or specialty alloy?

For more information on these topics, visit the MIG Welding Machine Buying Guide page.
WATCH: Get a closer look at the MIG process
MIG modes of transfer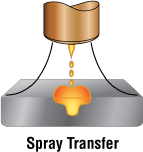 Find the MIG products you need below
MIG Welding Product Collection
Can't find the right wire feeder for your MIG Welding Machine? Check out the rest of our wire feeders here.

Contact us today to request a follow-up call with a MIG welding expert.