Serving Diverse Industries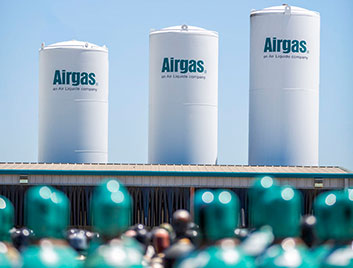 Addressing Customer Challenges
Airgas, an Air Liquide company, understands industry challenges customers face. Whether customers weld, care for patients or build skylines and infrastructure, Airgas' comprehensive portfolio of products and services—backed by a network of specialists with expertise in specialty gases, bulk gases, welding, healthcare, safety and on-site supply chain management—helps more than one million customers overcome these challenges and more, every day.
Airgas provides the expertise, products and solutions that help customers accomplish the following:
Control costs, improve efficiencies and consolidate suppliers
Produce high quality products and increase production with minimal or no downtime
Improve safety in the workplace
More than just a supplier, Airgas dedication helps customers—big and small—increase their competitive advantage in the global marketplace.