Dry Ice Blasting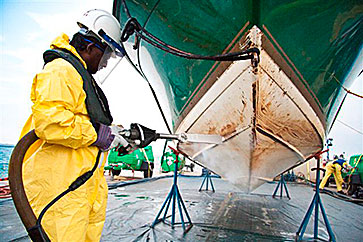 Make it truly clean with dry ice blasting
Choose Airgas Dry Ice for the best in dry ice blasting
Safer and cleaner than other popular "blasting" methods, dry ice blasting is a highly effective method for removing unwanted materials from equipment and surfaces. But not all blasting machines and pellet providers are the same. That's why Airgas Dry Ice has built the infrastructure to support your dry ice blasting product needs along with the strategic relationships to provide a complete dry ice blast cleaning offering.
Why clean with dry ice blasting?
Instead of using abrasive media to grind and potentially damage a surface, dry ice cleaning uses dry ice accelerated at supersonic speeds, creating "mini-explosions" that lift the undesirable item off the surface. Common applications:
Food and beverage equipment cleaning
Disaster remediation
Commercial cleaning
Historical conservation & preservation
---
Choose Airgas Dry Ice for dry ice blasting when you need dry ice that's:
Dry ice blasting that's clean and safe
Our dry ice meets and/or exceeds Compressed Gas Association (CGA) standard specifications
Our metal-detection process helps identify potential contaminants
Airgas Dry Ice consistently produces a food-grade product that meets or exceeds the provisions of FDA requirements in 21 CFR 110
Our high-density cryo pellets are produced using Cold Jet® machines and packaged to their stringent specifications
Dry ice blasting that's superior to other cleaning methods
Cleaning with Airgas Dry Ice meets FDA guidelines
Our dry ice can get into tight spaces that many other methods can't
Since the dry ice sublimates, the only thing left to clean up afterwards is what's been removed from the surface
---
Talk to us about your dry ice needs
Share your contact information to request a call or email from an Airgas Dry Ice specialist
Request A Follow-Up
Schedule a dry ice pickup
Use our store locator to find and contact your closest Airgas Dry Ice distribution point
Find Your Store
---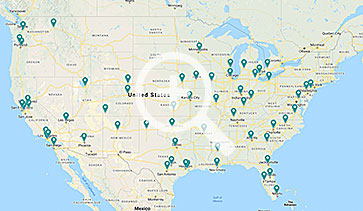 Wherever you are, Airgas Dry Ice is there too
No matter how many locations you operate, no supplier is better positioned to serve you than Airgas Dry Ice. Our 15 production facilities and 50 distribution points are strategically located across the U.S., making it easier for you to get the products and services you need, when and where you need them.
---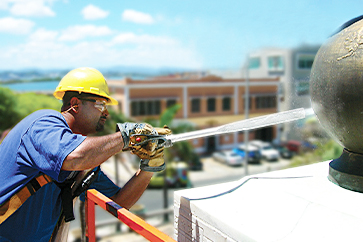 Dry ice manufactured to Cold Jet® standards
We utilize state-of-the-art dry ice pelletizers manufactured by Cold Jet® to ensure the dry ice pellet is optimal in both quality and density, and compatible with their line of blasting machines
Our blasting pellets are packaged to Cold Jet's stringent standards
Red-D-Arc® has the largest rental fleet of dry ice blasting equipment
---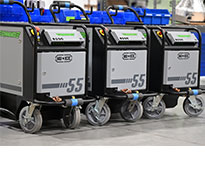 Need dry ice blasting equipment? Red-D-Arc® has you covered.
Red-D-Arc can help you determine the best dry ice blasting equipment to fit your unique needs and provide financing options. Find out how to rent, lease or buy dry ice blasting equipment today.