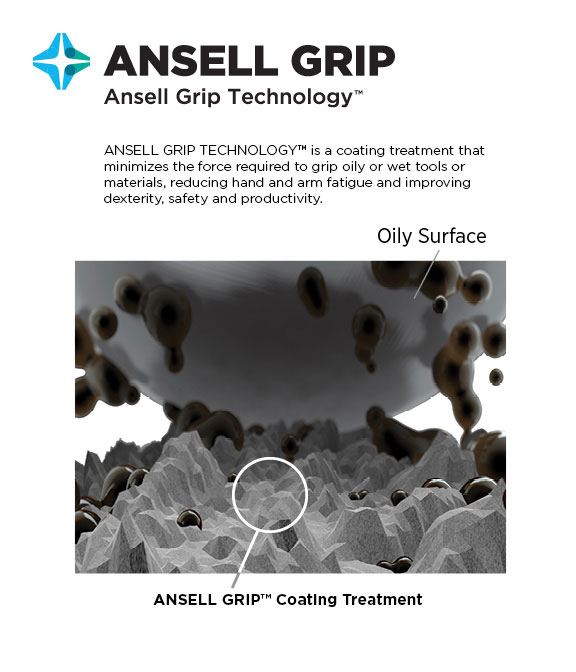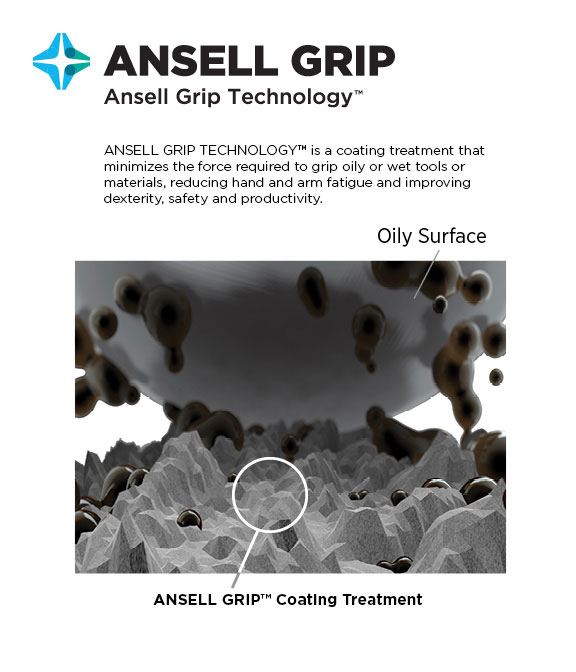 ANSELL GRIP™: Stress, fatigue, injury—need we say more?
When it comes to loss of grip, the risks are pretty obvious. Until recently, however, the solution wasn't so clear. Enter Ansell Grip Technology™, an irregular coating that maximizes contact with slippery surfaces—taking the risk out of handling wet and oily materials.
No wasted effort. No dropped items. No need to say more.
Shop HyFlex® Gloves featuring ANSELL GRIP TECHNOLOGY™
(Roll over for more information or click to see sizes)