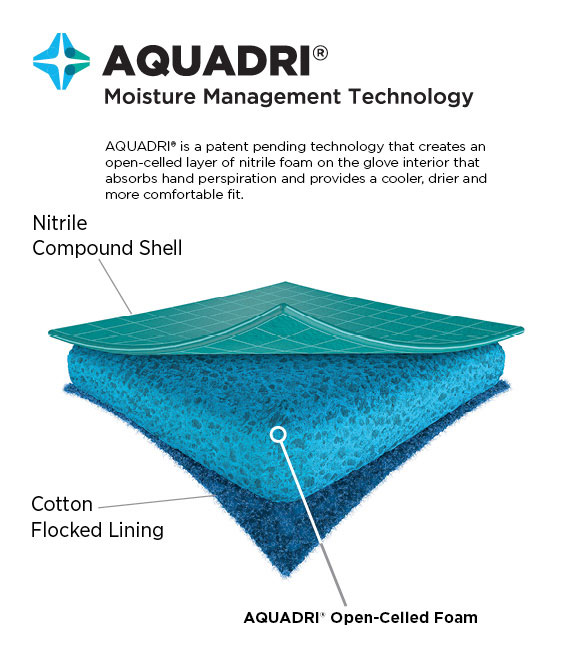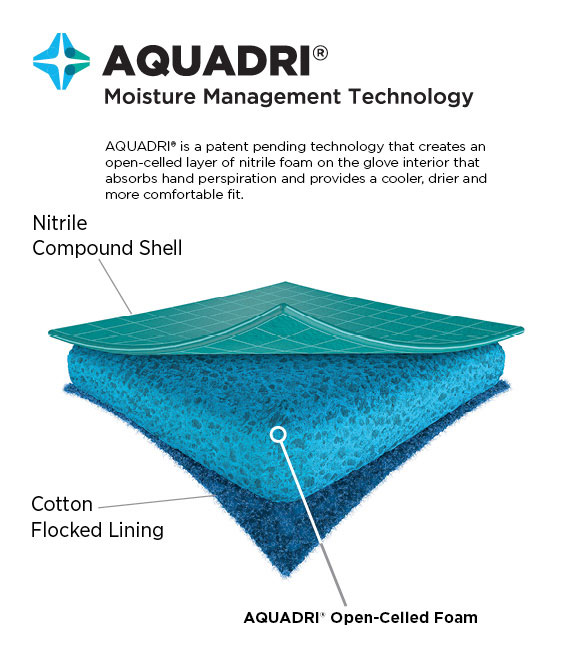 AQUADRI®: When you're working with chemicals, sweat should be the least of your concerns.
That's why Ansell® developed AQUADRI® Moisture Management Technology. Featuring materials that disperse heat and absorb moisture, it's designed to keep workers' hands drier longer—making perspiration one less thing to worry about when you're handling hazardous chemicals.
Find out how much more your team can accomplish with enhanced dexterity and added comfort on your hands.
Shop AlphaTec® Gloves Featuring AQUADRI® Moisture Management Technology
(Roll over for more information or click to see sizes)