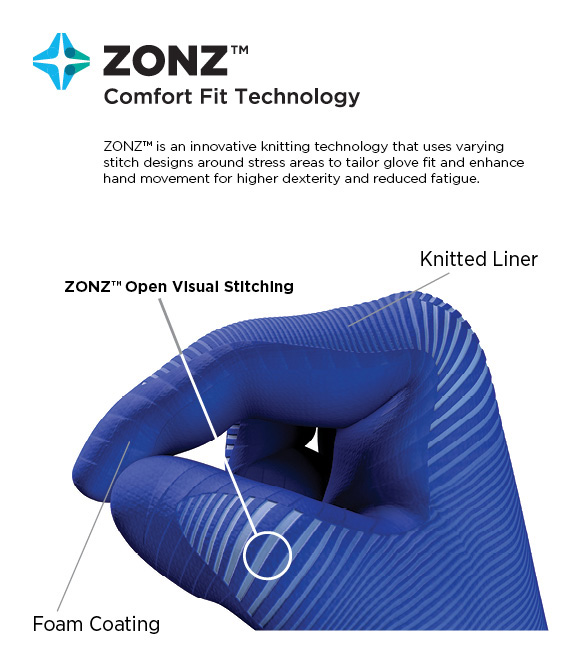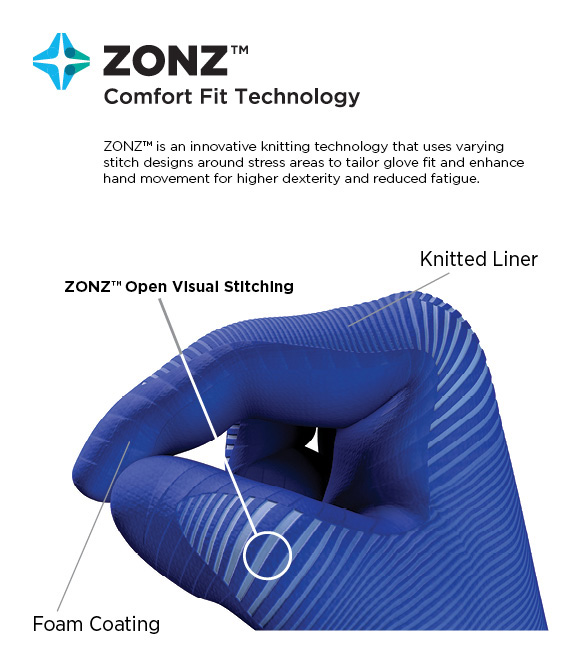 ZONZ™: If your hands are tired, you're wearing the wrong gloves.
After decades of testing and trials, Ansell® understands the relationship between work gloves and hand fatigue. That's why they developed ZONZ™ Comfort Fit Technology. Featuring varying knit construction to optimize glove fit, it's dense where extra protection is needed and light where it's not—for less tension, less fatigue and more productive hands.
Find out how much more your team can accomplish with enhanced dexterity and added comfort on your hands.
Shop HyFlex® Gloves featuring ZONZ™ Comfort Fit Technology
(Roll over for more information or click to see sizes)