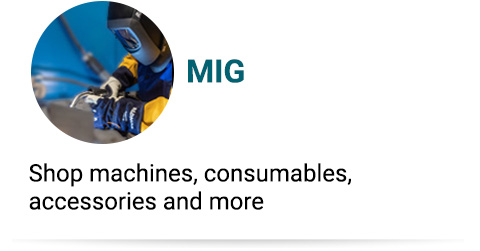 Aluminum MIG Wire
No matter the AWS classification—4043 or 5356—the selection below has what you need. But before choosing your aluminum MIG wire, here are a few things to consider:
Wire Type: Are you using the right wire for your applications?
Consumption: Do you know how much wire is consumed by each joint type?

Quantity: Have you estimated the amount of filler metal you need using the formula W=D/(1-L)?

You can find more information about all these considerations by visiting the MIG Wire Buying Guide page.
WATCH: Get a closer look at the MIG process
Find the products you need below
MIG Welding Product Collection
Couldn't find the right Aluminum MIG Wire? Check out our full selection of Aluminum MIG wire options here.

Contact us today to request a follow-up call with a MIG welding expert.