Hypertherm® Power Shop: Powermax® Plasma Systems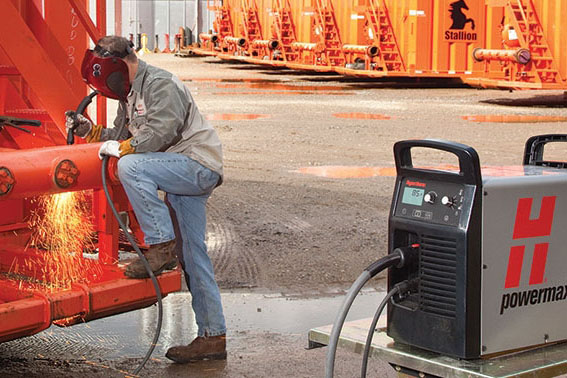 A Hypertherm user leverages the Powermax45® XP's portability to achieve faster cutting speeds during outdoor work. Photo courtesy of Hypertherm.
Choosing the right Hypertherm Powermax system is a big decision—so let's make it easier
Hypertherm® offers highly portable, professional-grade systems that are built to withstand heavy-duty use in demanding industrial environments. Each system is a great choice for cutting and gouging any electrically conductive metal—either by hand or automation. All you have to do is pick the option that supports your applications and cut requirements.
Need help choosing the right Hypertherm solution? Browse the options below to see what each machine can do or compare specifications using Powermax® System comparison chart.
---
---