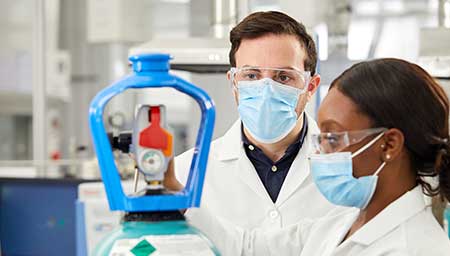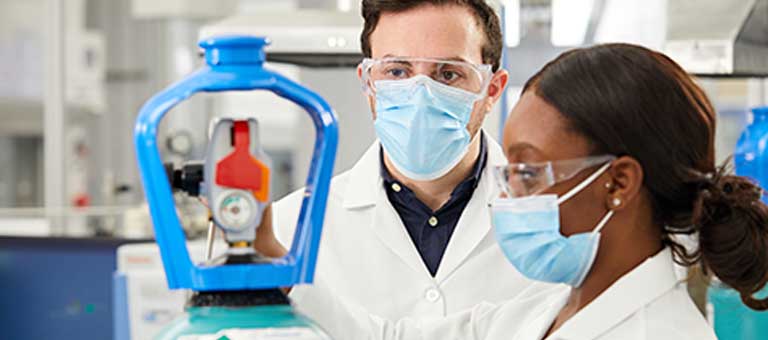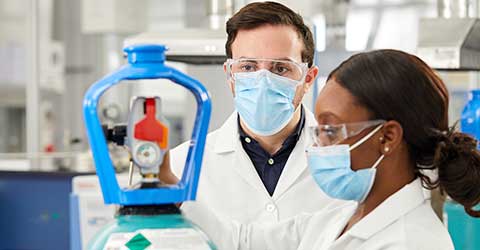 Smart, simple, unique
Now you can simplify your cylinder gas use while improving safety with innovative SMARTOP cylinder valve technology, from Airgas, an Air Liquide company. SMARTOP has a built-in cap, easy-to-use on/off levers, at-a-glance pressure valves and more for the enhanced safety and performance you want.
Improve safety, save time and money with SMARTOP
Are you tired of wasting gas, losing cylinder caps and all of the ergonomic and safety risks associated with daily cylinder use and handling? Now you can get the most out of every cylinder with SMARTOP, our innovative cylinder pressure relief valve developed exclusively for ARCAL™ premium welding gases and ALPHAGAZ™ pure analytical gases.
---
What are your challenges?
---
Simplify cylinder gas use with SMARTOP
---
Need more visibility into your cylinder gas use?
Our supply chain management solutions can enhance efficiency, continuity and safety — especially when managing your gas supply. EZ-GAZ™ is a unique digital gas monitoring service that alerts you when your preset gas pressure level is detected, no matter where you are.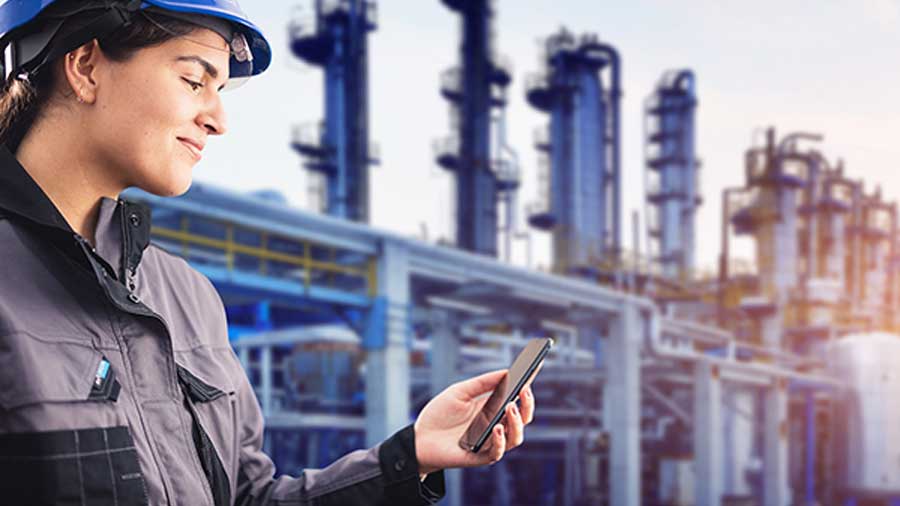 Airgas Supply Chain Management Solutions
---
C832768D795237757523AEDB069112E9
Start a conversation about SMARTOP today
Fill out this form and an Airgas representative will be in touch.
C832768D795237757523AEDB069112E9