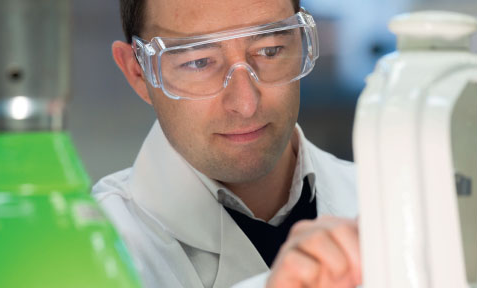 Airgas acquires
Isometric Instruments
Now find what you need and more with Airgas
---
Isometric Instruments is now part of Airgas, an Air Liquide company. Now you can find the Isometric Instruments products and accessories you need anytime, anywhere—the perfect complement to our ALPHAGAZ™ stable isotope gases.
For details about products from Isometric Instruments and our ALPHAGAZ™ stable isotope gases, complete the form below.
---

Discover ALPHAGAZ™ Stable Isotope Gases
In isotopic applications, high analytical accuracy is critical. That's why Airgas, an Air Liquide company, now offers ALPHAGAZ Stable Isotope Gases—featuring simple choices, reliable service and quality you can depend on.
Choose ALPHAGAZ for:
Increased analyzer calibration efficiency
Isotopic composition adjusted for each of your products
High analytical accuracy of isotopic ratio, required composition and
targeted isotope signature
Whether you leverage our ready-to-ship gases or our custom-designed products for unique requirements, every stable isotopically-calibrated gas you source from Airgas comes with reliable lead times, dedicated expertise and full traceability.
---
How can you use ALPHAGAZ™ Stable Isotopes?
---
Plus shop the largest online selection of gases, welding and safety products on Airgas.com.
shop now