3M™ Abrasives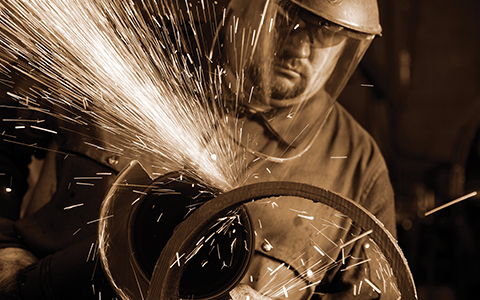 Sharpen your skills with 3M abrasives
Whether you're working on heavy-duty industrial jobs or DIY weekend projects, 3M™ Cubitron™ II abrasives make sure every finished surface is flawless. The revolutionary precision-shaped ceramic grain of 3M Cubitron II abrasives provides durability well beyond conventional abrasive products.

---
Shop 3M innovations in abrasives
Watch: How Cubitron II smooths the way
Discover why metalworkers around the world, like you, count on fast-cutting, long-lasting 3M Cubitron II abrasives to help them get the job done right.
Watch: Keep grinding with 3M silver grinding and cut-off wheels
See how 3M Silver Grinding and Cut-off Wheels and with long-lasting abrasive life, significantly longer than other abrasives, result in reduced abrasive costs.