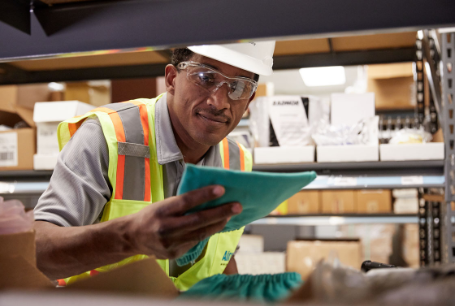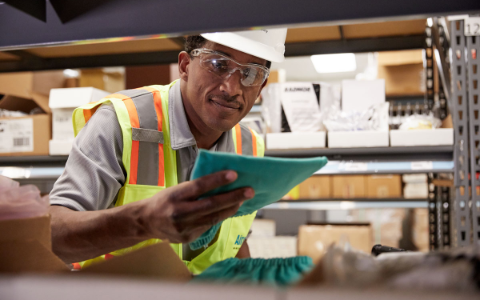 Supply Chain Solutions: Inventory Management
Get visibility, control and savings with inventory management solutions from Airgas, an Air Liquide company
Is there an easier way to manage your inventory?
Precise management of gases, welding and safety equipment and PPE is necessary to keep costs in line and your project safely moving forward but often requires a lot of your time to manage properly. Having the right tools available when and where you need them is critical to meeting production goals. A slow down to look for supplies or a stop in production because your current inventory management solution has failed and you're out can be expensive.
Minimize product shortages, gas loss and emergency deliveries needed to maintain production
Get visibility into supply usage and achieve accurate forecasting
Improve quality and safety with real-time cylinder data including quantities and expiration dates
Optimize product distribution and utilization rates on the site by job or location
Cost control and continuous improvement across your entire organization
Improve your daily operations now with inventory management solutions from Airgas
Airgas inventory management solutions builds on our order management toolset to include even more supply chain solutions. Now you can easily track and manage all of your products, right on your site, and improve usage and traceability with optimized stocking and distribution to better control your spend. Inventory management services also enhance visibility across your facilities, minimize inventory loss, eliminate paperwork and avoid runouts, emergency requests and overstocks.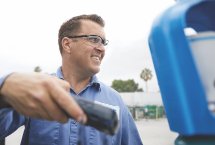 EZ-TRAC™ barcode inventory system
EZ-TRAC barcoding technology brings a barcode inventory system right to your facility that can transfer and track inventory data quickly and accurately using mobile handheld devices. This barcode inventory system helps reduce errors that occur with manual data entry — your data is automatically transferred into your Airgas.com account and is ready whenever you need it.
Download the Brochure
EZ-VEND Vendor-managed Inventory (VMI)
EZ-VEND Vendor-managed Inventory services and procurement tools save you time with improved ordering, receiving, stocking and distribution. Vending management solutions, including lockers, vending machines and more, located right on the project site help you secure supplies close to where they're needed. You can also control product use while providing complete visibility via reporting tools that help you better organize, stock and forecast. In addition to vending management solutions, EZ-VEND VMI services can place an Airgas supply chain expert right on your site to manage all of this for you.
Download the Brochure
EZ-VEND® Vendor-managed Inventory and vending management solutions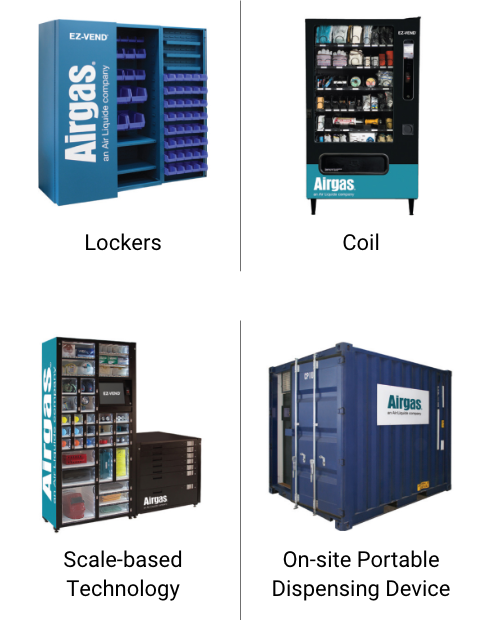 Talk with our specialists for help with your questions or needs related to gases, welding or safety.
155A01977C5228727DB081864D3C987A
155A01977C5228727DB081864D3C987A