Ready to reorder?
If you've ordered from Airgas before (whether at a branch, through an Airgas representative or online at Airgas.com), you can now reorder your frequently purchased items in one place using your Airgas.com login.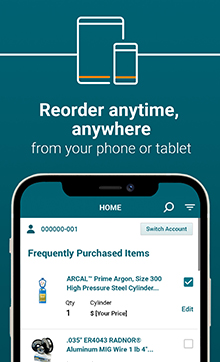 Reorder here
Get what you need most — order up to 50 of your frequently purchased items in the quantities and packaging options you want.
See all your accounts — it's simple to switch between accounts if you have more than one.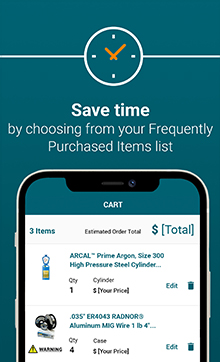 Hassle-free shopping
No waiting — order right away instead of waiting until you're back at your desk.
No fussing with passwords — take advantage of your device's biometric capabilities for quick login.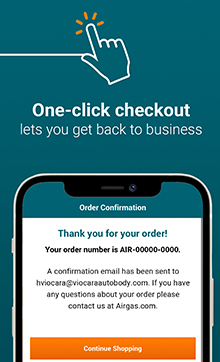 That's it. You're done!
This is the time-saving app you've been waiting for to make your reordering fast and easy.
Additional time-saving features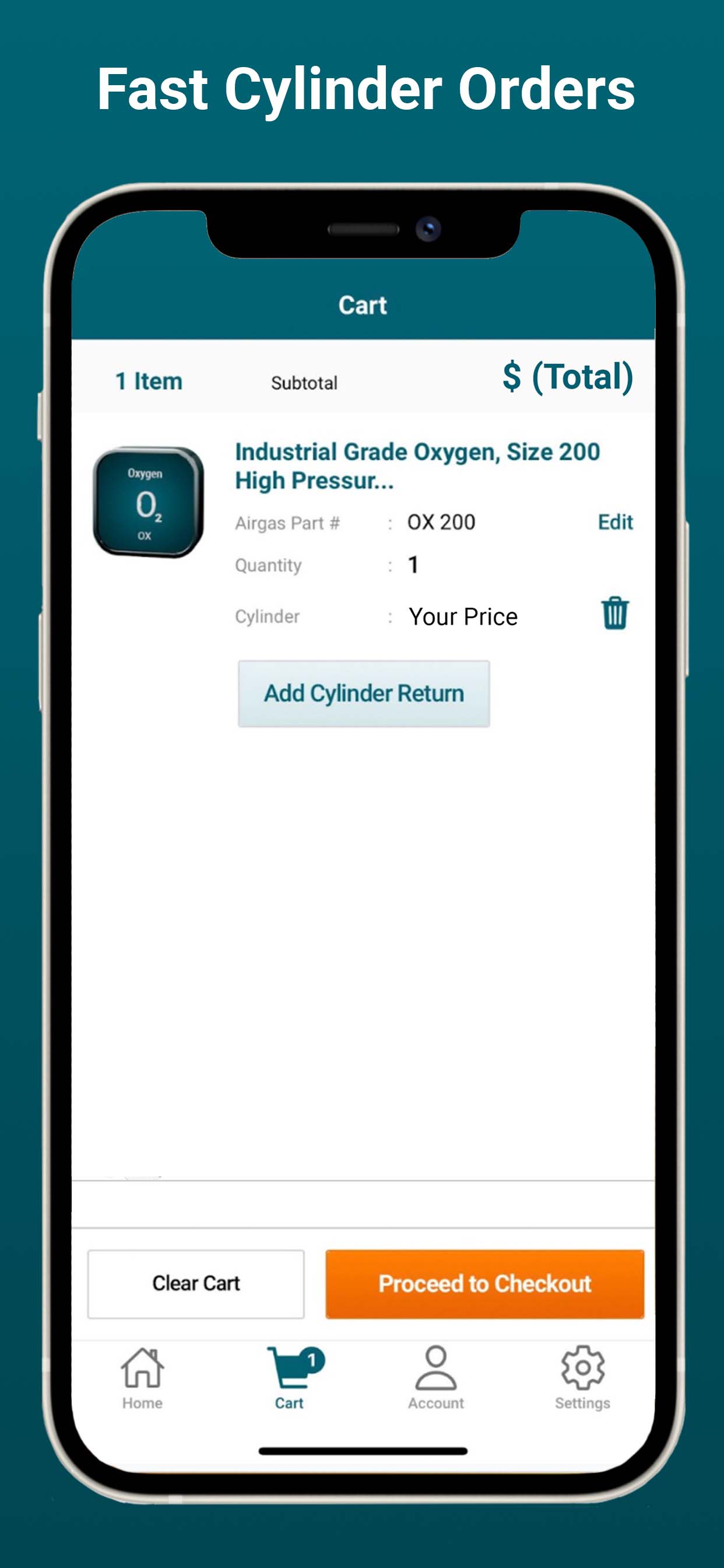 Need to reorder gas?
Quickly order more cylinders with the Airgas Reorder App. (You can also return cylinders at the same time.)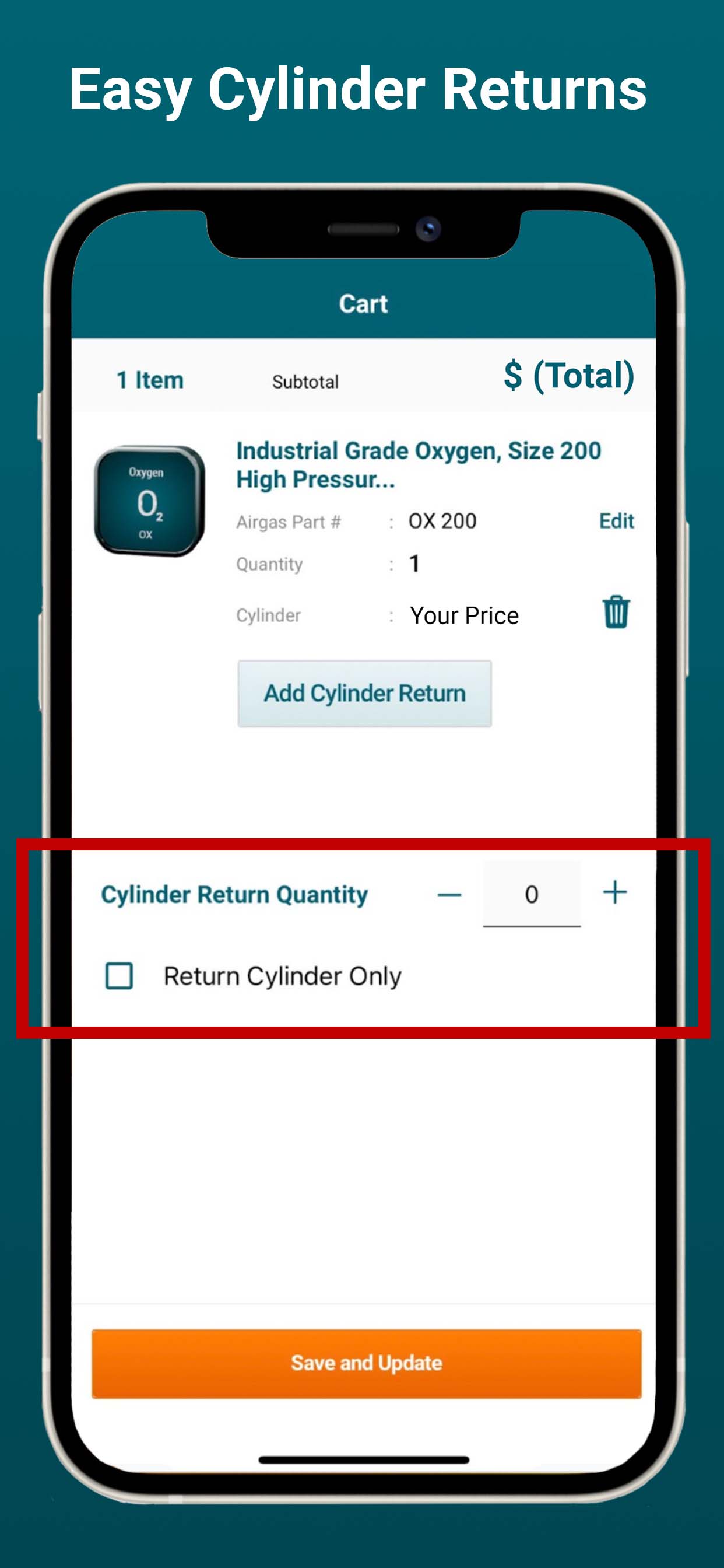 Ready to return cylinders?
Tell us when you have empty cylinders to pick up with the Airgas Reorder App.
Reorder products in a fraction of the time it usually takes
The Airgas Reorder app is part of our Supply Chain Solutions portfolio and designed to help you streamline ordering and account management. And it's easy — using your Airgas.com login, you can reorder up to 50 of your frequently purchased items right from the app. If you don't have an Airgas.com account, you can create one today and unlock our order management tool kit ready to make your job easier, at www.airgas.com/register.
Don't wait — download the free Airgas Reorder App, log into your Airgas.com account and start easy reordering!