Changing care. With you.
Improve patient care with medical oxygen for hospitals and medical centers
Hospitals and medical centers are constantly faced with daily challenges that take time away from patient care. Working with multiple suppliers, strict scheduling, ensuring safety and minimizing risks are just a small part of it. Having medical oxygen and other medical gases available when you need them allows you to focus on what's most important: caring for your patients.
Focus more on patient care.
We'll focus on your medical gases.
Find out how we can help you with your medical gas supply needs and more.
Ensure medical oxygen, medical gases and related supplies are available across all facilities and on time – critical to meeting schedules
Get the right products to comply with hospital policy and other regulations
Standardize pricing models across hospital systems or GPO/IDN members to ensure cost efficiencies
Save time managing multiple suppliers, reconciling bills, account and inventory management, and monitoring gas use
Focus on patient care
Medical oxygen and other gases for hospitals and medical centers from Airgas Healthcare
Airgas Healthcare's mission is to support our healthcare customers in their mission to improve lives. Our comprehensive product offering consists of a wide range of medical gases, including medical oxygen for hospitals, and medical nitrous oxide in a variety of supply modes that meet regulatory requirements. Innovative cylinder valve technology — including INTELLI-OX+™ and WOB+™ — is designed exclusively for mobile medical oxygen applications. With patient safety in mind, these devices are FDA 510k cleared as MR Conditional.
In addition, gas handling equipment, safety and PPE are available to help you streamline your suppliers, save time and safely improve efficiencies across your facilities. As your single source supplier with a large national footprint, you can improve visibility into your medical oxygen, other medical gas, and supplies inventory with digital tools designed to help you better manage what you order and how to forecast.
We understand meeting regulations and eliminating safety risks are a priority for you and your team. With Airgas Healthcare, you get peace of mind knowing your medical oxygen and other medical gases comply with regulations. Our Total Gas Management (TGM) service puts a TGM specialist right in your facility to manage your gas supply, connection to the point of use, and cylinder logistics to further ensure safety compliance.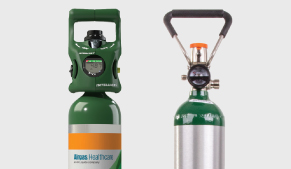 Improve patient safety with
INTELLI‑OX+™ and WOB+™ mobile
medical cylinders
View Features Chart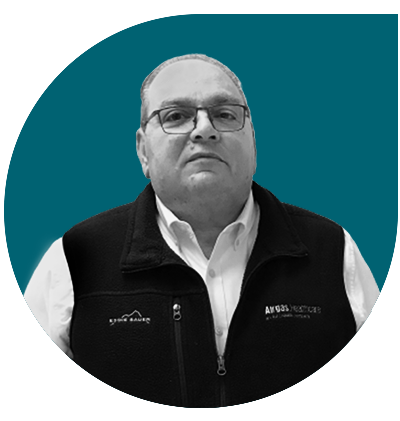 Hear from a Healthcare Industry Expert
Medical gas supply is critical for hospitals and medical centers to administer optimal patient care as well as maintain schedules. You can rely on Airgas to provide the gases and supplies you need.
Throughout the hospital care path, our medical gases are here to help you improve patient care
This includes medical oxygen, medical nitrous oxide, equipment for safe delivery and more.
Get visibility, control and savings across your medical facilities with GHX from Airgas
Airgas can help your organization by utilizing the Global Healthcare Exchange (GHX) platform for healthcare supply chain management. GHX provides capabilities for customers and suppliers to improve the supply network, establish productive ordering, and build a faster invoicing process. This platform automates transactional documents such as purchase orders, confirmations and invoices to ease back office responsibilities by reducing time to resolve issues, while minimizing human errors. By integrating on the GHX platform you can realize benefits such as:
Improved supply chain management
Easier ordering and order automation
Faster invoicing process with electronic invoices
Complete our form and get started today.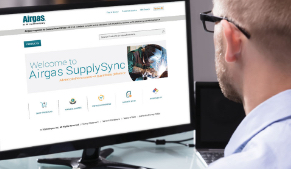 Ready to take advantage of all GHX can offer? Connect with an expert at Airgas today.
Complete the form
See the difference GHX can make
More products & services from Airgas Healthcare
Medical gases, including medical oxygen and medical nitrous oxide, in a variety of supply modes
Safety products and Personal Protective Equipment (PPE) to keep you and your patients safe
A network of specialists with expertise in gas delivery systems, respiratory therapy, and environmental, health and safety (EHS)