Total Gas Management


---
Total Gas Management (TGM) is a third-party, customer-centric partnership with clear value. With TGM service, Airgas Healthcare provides an on-site inventory coordinator dedicated to meeting your medical gas logistical needs.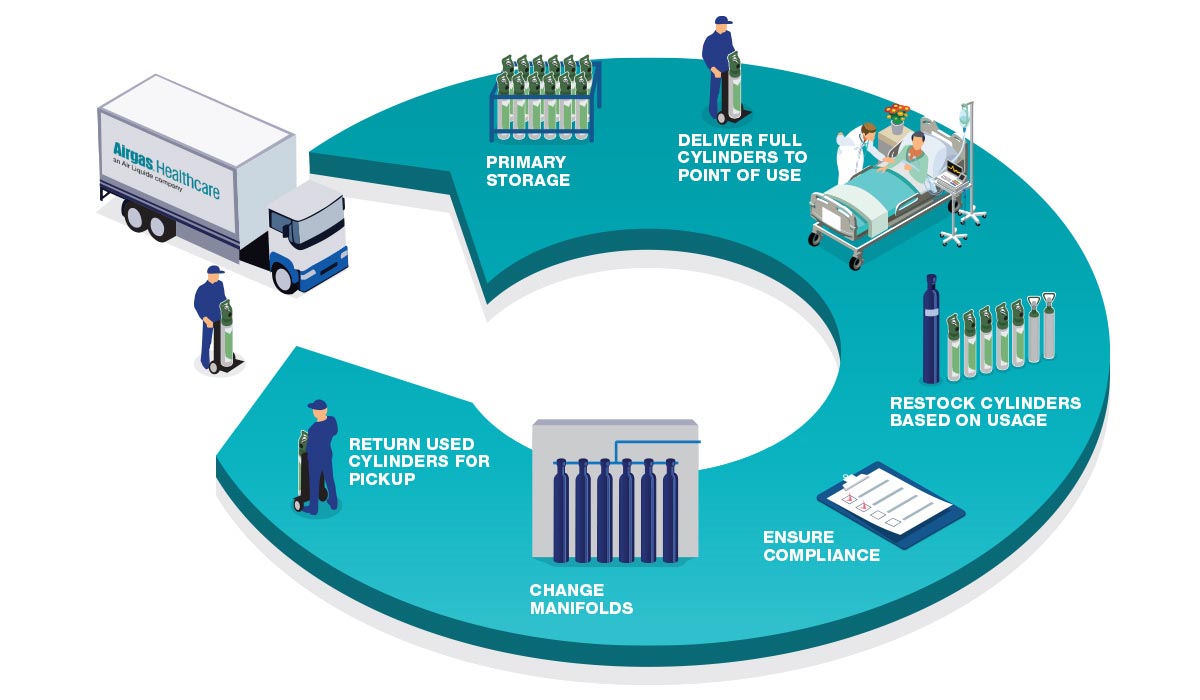 Safety and patient care
Leaving the gas logistics to the experts means that your hospital staff can focus on their core competency of providing quality patient care. Your TGM Specialist will help reduce safety risk around your hospital and supports the hospital's risk and safety policies—making sure you always have the right product, in the right place, at the right time.
Efficiency
With the implementation of a customized inventory management program, your TGM Specialist can help your hospital become more efficient by:
Supporting the reduction of total inventory management cost
Minimizing cylinder loss of use
Ensuring continuity of supply
Optimizing inventory
Streamlining cost allocation
Expertise
Working hard so you can breathe easy™: TGM Specialists are highly skilled personnel with specialized training dedicated to building a partnership with your hospital and staff to meet your unique requirements. Your designated TGM Specialist will leverage and implement best practices learned from other TGM-managed hospitals to support optimal hospital performance.