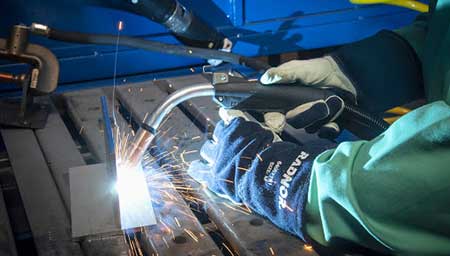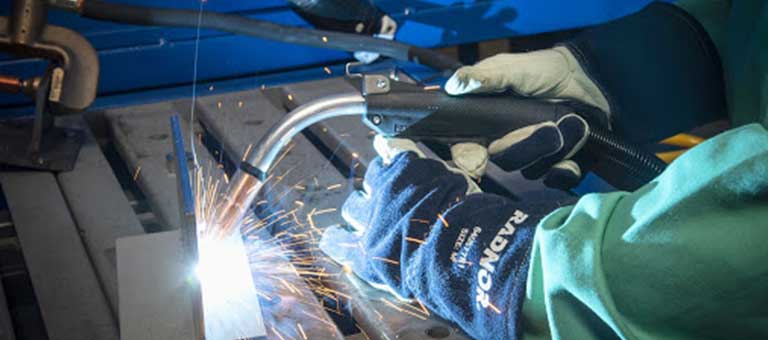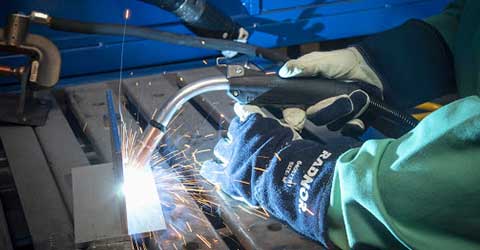 Achieve optimized welding results
Produce top quality welds with gases, equipment, consumables and expertise from Airgas, an Air Liquide company
Develop quality welding processes and procedures
There's so much that depends on the quality of the welds you're producing. Your process must be as efficient as possible so you get the most out of your days and ensure your customer receives the end result they expect. To keep up with production demands, your process must also be efficient, repeatable and adaptable to meet fluctuating market conditions. With change as a constant, always competing at your very best is critical to the survival of your business. You need a supplier who's ready to help you find solutions and savings for any welding application in your shop.
What are your challenges?
Unlock expertise and solutions that help you compete in the metal fabrication industry
Backed by the knowledge of more than 90 Advanced Fabrication experts, Airgas provides the gases, welding equipment, consumables and process expertise you need for any welding application. We are dedicated to helping welding operations grow their business by helping them find and implement cost-saving programs. In fact, we've studied more than 2,500 welding shops and developed an entire program built around helping our customers be more competitive via sustainable cost reductions. The Unlocking the Hidden Cost of Welding™ program does just that starting with a thorough Welding Efficiency Analysis™ (WEA) to help you analyze and benchmark your current performance as compared to your peers. Get a preview of what a Welding Efficiency Analysis can reveal to you about how your business stacks up against the industry averages — try our Weld Cost Per Foot Calculator. Additionally, our 10 Advanced Fabrication application centers located across the country allow us to provide demo, testing and training opportunities to further support your efforts to continuously improve.
There's a lot of opportunity to be more efficient in your welding operation. Can you guess how much waste occurs in an average manufacturing facility?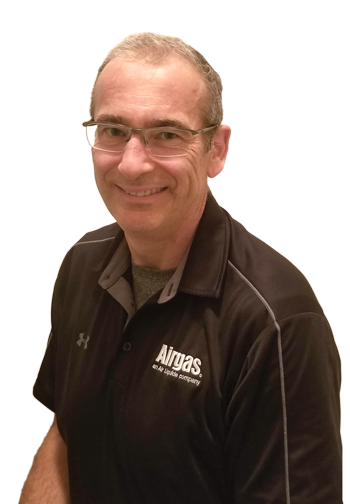 Hear from one of our Advanced Fabrication experts
The key to a quality weld is not the precise control of a single parameter, but rather a reasonable degree of control of all the variables involved.
Fred Schweighardt, Director of Business Development — Advanced Fabrication Markets
"Like many metal fabricators in a highly competitive environment, you need more than just a reliable supplier for all your metal fabrication needs. As an Airgas customer and with our Advanced Fabrication experts focusing on improvements to your process, you can achieve sustainable cost savings making your business more competitive and profitable."
Get everything you need for a successful welding operation
Welding process expertise from our team of Advanced Fabrication experts to address your welding challenges
Welding equipment from all the leading manufacturers and welder repair services plus 10 Advanced Fabrication centers across the U.S. offering training, testing, demo and application development for specific customer applications
Hardgoods and consumables for welding from various manufacturers, including RADNOR™
We can help you even more