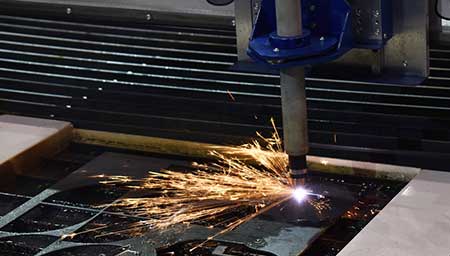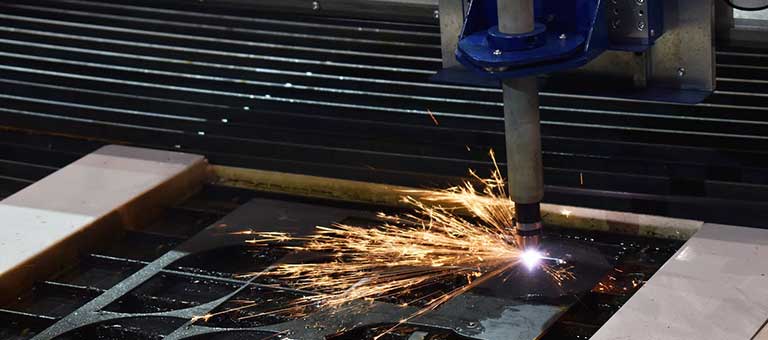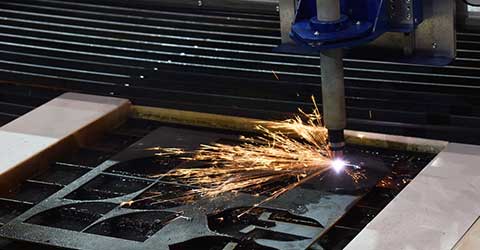 Get effective results with plasma cutting
Gases, equipment, consumables and expertise from Airgas, an Air Liquide company
Maintain quality in plasma cutting
When it's important to balance the need to be fast and flexible with being cost-effective, plasma cutting may be the right solution for you. In addition to its ability to deliver precise cuts in various shapes and angles, plasma cutters are also relatively easy and safe to operate. While very popular, plasma cutting is not ideal for all situations, can consume a lot of power, and may be extremely noisy. Working with a supplier who understands your specific requirements and can provide process expertise will ensure you get the versatility your business needs.
What are your challenges?
Unlock expertise and solutions that help you compete in plasma cutting
The Airgas Advanced Fabrication experts are ready to support you with any plasma cutting challenge you have. Our team will evaluate your process and help you select the correct application, gases, equipment and consumables so you achieve the precise cuts you're after. We also help you optimize your spend on plasma consumables and find sustainable cost reductions starting with a thorough Welding Efficiency Analysis™, part of the Unlocking the Hidden Cost of Welding™ program. Additionally, our team provides service and maintenance to ensure your systems are running efficiently.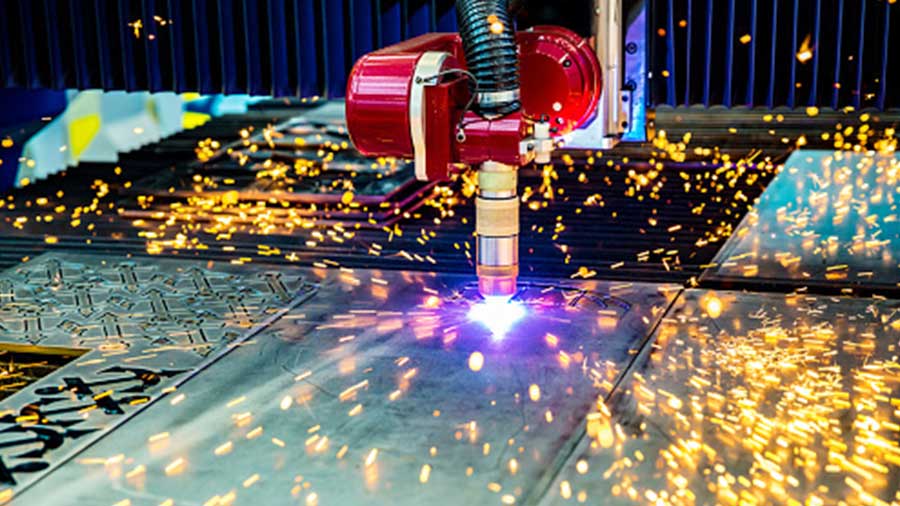 Mechanized Cutting Services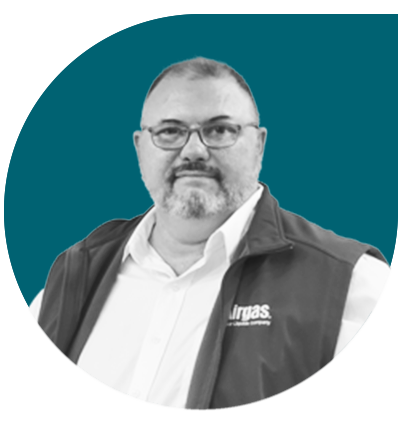 Hear from one of our Advanced Fabrication experts
Plasma cutting affords you versatility to cut many different types of ferrous and non-ferrous materials.
Jonathan White, National Sales & Operations Manager — Cutting Services
"Plasma cutting affords you versatility to cut many different types of ferrous and non-ferrous materials. Our experts are well-versed in precision and conventional plasma cutting processes and can assist you in evaluating the benefits of plasma cutting to enhance your manufacturing and productivity goals."
Get the products and services you need for plasma cutting
A full line of plasma cutting gases in a variety of supply modes
Plasma cutting equipment from all of the leading manufacturers
Process expertise and cutting services from our team of Advanced Fabrication experts to address any plasma cutting challenge
Plasma consumables from various manufacturers including RADNOR®, and specialty gas equipment including manifolds, regulators, plasma gas panels, switchovers and more