Medical Gas Services

One source covers all your needs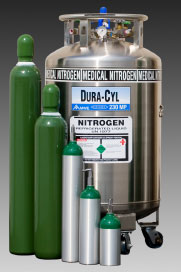 Airgas Healthcare, an Air Liquide company, provides all the products, services and expertise hospitals, private practices, clinics and nursing homes need for a total cost advantage. Realize the convenience of getting all your medical gases (cylinders, MicroBulk and bulk), gas equipment, safety products and disaster preparedness kits from one supplier.
Our decades of experience with medical gases means you'll receive the right gases, gas equipment and expertise to help you operate more efficiently and cost-effectively. This is all handled by the largest customer care team in the industry.
You can also benefit from our supply-chain management services. Airgas Healthcare makes doing business with us easier by providing:
One point of contact
One easy-to-understand invoice
One Source of deep medical experience and expert support
OUTLOOK® Services for hospitals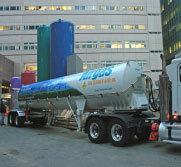 Our integrated inventory management program streamlines your supply chain and delivers total cost reduction across your business. See how you can translate efficient management of gas and safety products into lower costs.
When it comes to procuring gases and safety supplies, OUTLOOK® Services can help you coordinate people, gases, equipment and safety products to reduce cylinder balances, gas consumption and time-consuming paperwork. Our comprehensive offering covers portable gas options and the safety product needs of any healthcare facility or private practice.
Walk-O2-Bout®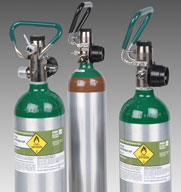 The Airgas Healthcare Walk-O2-Bout® family of products is an innovative solution to issues that first responders and healthcare practitioners face when providing respiratory care to patients. Walk-O2-Bout lightweight cylinders feature a built-in regulator, 50-psi DISS outlet and a handle that make it easy to lift and carry anywhere.
A focus on safety
Our network of nearly 600 medical gas specialists understands and follows FDA and local regulatory requirements for medical gases and their applications.
Recognized nationwide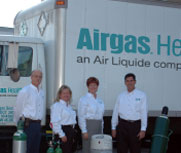 Wherever you are, Airgas Healthcare is there too.
More than 1,100 U.S. locations
350 FDA-certified medical gas fill plants
30 medical-only gas facilities
2,500 vehicle delivery fleet
Go with Airgas Healthcare for all your medical gases, gas equipment and safety needs and enjoy a streamlined, more efficient supply chain. We'll match the right products to your processes while supplying our expertise every step of the way.